Product - Product List
SK process monitor series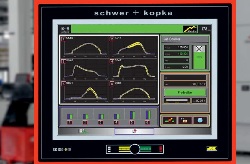 Monitoring process force for metal working process such as forging, thread rolling, stamping, and cutting.
Detecting process error accurately and preventing a defective part mixed into good parts.

Mandonic Auto Envelope puts envelope limit considering normal variation while production running.
Foxmatic system detects a small defect within envelope limit.
SK process monitor realizes reliable process error detection without immolating productivity.
---
Even if a defective part is mixed into good parts while mass production, it will cause a huge economical loss and losing credibility.
SK process monitor detects process error accurately and guarantees process quality.

SK load sensor series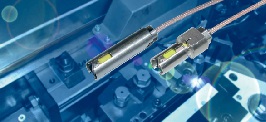 Each process monitoring system depends on the quality of measurement signal. It is important to select suitable sensor and measurement point for the process.
S+K is providing various sensors for applications.
---
We are happy to advice you on the selection of the right sensor for your measuring and monitoring task.

SK machine terminal series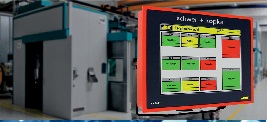 Communication unit between connected machine(s) and MES.
Machine terminal displays production conditions (e.g. amount, target speed etc) and information such as setting sheet, quality note. While production, machine terminal sends to MES the actual production state such as running/stop/finished, stop code, produced amount etc..
---
The combination of S+K machine terminal and MES SK-go! will bring about a revolution in your production!
Realize Smart Factory!

MES software SK-go!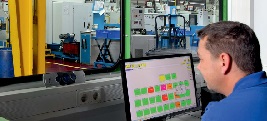 New generation MES system.
View machine status, production data, and others for connecting machines.
Including interface for ERP software such as SAP and support efficient production.
Possible to check the data world wide through network.
---
We sometimes hear scandalous news report related production quality.
Now production transparency is important matter for managers.
SK-go! realizes not only production transparency but also effective production.