PRODUCT - SK load sensor prove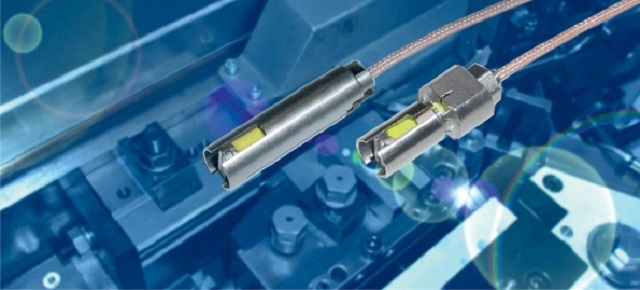 Main uses
Universal use sensor prove.
Sensor element : Piezo-electric, strain-gauge
Detection direction : single, multi
Fixation : mechanical,adhesion
| | | | |
| --- | --- | --- | --- |
| Model | Sensor | Detection | Fixation |
| SUPERFLEX | Piezo | perpendicular | Φ8 |
| SUPERFLEX-S | ↑ | ↑ | Φ8 |
| AXFLEX | ↑ | axial  | Φ8/M8 |
| MINI-AXFLEX | ↑ | ↑ | ↑ |
| DISKFLEX | ↑ | all | cementing |
| X-FLEX | Strain-gauge | − | M8  |
Main advantage
High resolution and sensitivity (Piezo-electrical) /
Small drift (Strain-gauge)
Easy fixation
High durability
Refer
Technical information
Line up
SUPERFLEX/SUPERFLEX-S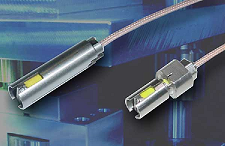 Piezo-electric sensing probe for measuring strains and forces in machine components.
The sensor is installed in 8 mm bores, which run perpendicular to the direction of the force (perpendicular measuring probe). The 8 mm sensor bore has established itself as the standard in many industries.
The compact SUPERFLEX-K short body sensor is designed especially for the installation in less deep bores, so that forces near the surface of machine components can be measured.
Pamphlet SUPERFLEX (pdf)
AXFLEX/MINI-AXFLEX
AXFLEX and Mini-AXFLEX sensors are Piezo-based measuring dowels that measure forces in the axial or longitudinal direction.
The sensors are usually installed into bores which run in the direction of the force to be measured. A special clamping nut fixes the sensor in its bore.
The AXFLEX sensor is often installed inside screws that are used, for example, for fixing stressed machine parts, fastening tools and tool holders or adjusting tool positions.
Dimensions: diameter 7 mm, length 10 mm (Mini-AXFLEX) or 15 mm (AXFLEX), clamping thread M8 x 0.75
Pamphlet AXFLEX (not available)
DISKFLEX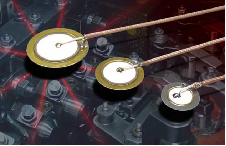 Piezo-electric sensor in flat disc shape for measuring force and/or acoustic emission signals in machine components or tools.
The sensor can easily be installed by gluing it to the surface of the machine components or by cementing it into prepared cutouts or pockets.
The sensors are available in different diameters from 10 to 27 mm.
Pamphlet DISKFLEX (pdf)
X-FLEX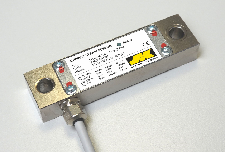 Bolt-on strain sensor based on strain gauge with integrated amplifier.
X-FLEX has a good linearity and suitable for measuring absolute force. The sensor is suitable to be used for machine frame protection.
When the sensor is used first time, it has to be calibrated with the actual force. For the replacement, you don't need it for new sensor because it is delivered after pre-calibration.
The X-Flex sensor can be used for a wide range of load applications.
4 pre-calibrated : 62,5με, 125με, 250με or 500με
Dimensions: 96L x 25W x 15H (mm) without cable connection
Power supply: 10 - 30 VDC
Fixation: 2xM8
Pamphlet X-flex (not available)
Sensor Screw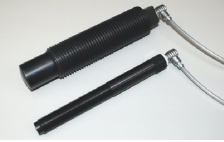 Existing screws for fastening machine and/or tool parts or for adjusting tool positions are typically suitable for measuring process force because close to the process.
We can fit screws of any size down to M6 / M8 with Piezo-electric measuring elements. The cable outlet can be fixed or pluggable.
Pamphlet Sensor Screws (not available)

Return to Product top