Technology - SK Process Monitor
Useful functions
Puzzlemaster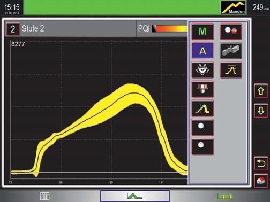 Puzzlemaster is an effective, yet easy to use tool to activate expert monitoring routines for certain measuring tasks or processes.
Just click on the desired puzzle symbol and all parameters will automatically adjust to the correct settings for different monitoring tasks such as:
detection of rising slugs in stamping tools
detection of rotated heads in cold forming
detection of punch breakage
detection of roll-backs on thread rollers
activation of peak load monitoring
activation of the Foxmatic monitoring technology
selection of fast stop mode
activation of profiled envelopes
activation of zoom-channels
Partmaster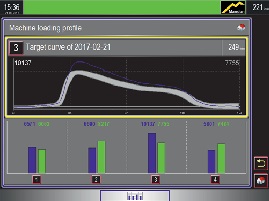 When you run a part and have found a good set-up for a well performing production, just memorize all monitoring parameters including the current force curves as reference for future runs by entering the part number.
When the same part is produced again, just recall the memorized data and automatically set all monitoring parameters to the stored references.
In addition, compare the current force curves with the memorized good target curves, both shown on the same screen of your monitor. You will see immediately any deviation and know in which direction tool and machine settings should be corrected to bring the current curve back in line with the memorized target curve.
Machinemaster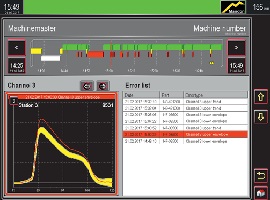 Gather and view relevant machine performance data such as stop/go diagram, down times, down reasons, error types and error curves right at the process monitoring terminal.
The stop/go diagram mirrors exactly the runtime behavior of the machine within the last 10 hours. In addition, you can page back into the log book as far as you want. The error log contains in chronological sequence all machine shut downs including stop reason, type and location of the error, and the related error force curve where applicable.
Thread rolling option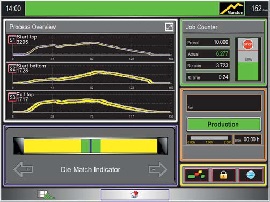 Schwer + kopka systems offer a variety of features designed specially for the needs of thread rolling machines:
DMI (Die Match Indicator) shows exactly if the rolling dies are perfectly matched, or else, in which direction and how much die match should be corrected
roll-backs are detected and stop the machine immediately to prevent further damages
Singlemaster detects the typical idle strokes and prevents the machine from stopping
true rolling efficiency is recorded and displayed
Mandonmaster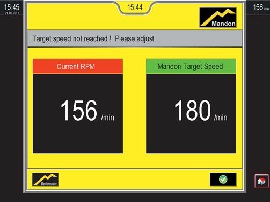 Our unique Mandon®-system permanently "talks" to the machine operator. Mandon® is constantly thinking along with the process, gives timely warnings, provides intelligent remedies, and offers precise recommendations on how to improve productivity and quality.
For instance, if envelope limits are set far too wide, or if the current machine speed is below the prescribed target, or if a sensor is not working properly, and so forth.
Mandon® is your productivity insurance!

Return Technology top